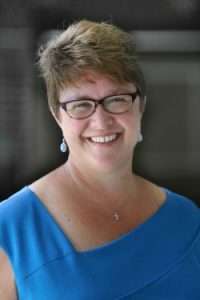 Jeannie Hohlefelder, Director of Faith Formation for Children
Jeannie comes to this position with a background in several areas of Catholic education and faith formation for young people. With a Bachelors Degree in elementary Education and Advanced Religious Education Certification from the Diocese of Columbus, she was a teacher in two different Catholic Schools in Columbus for six years before moving to the Akron area. Locally, she was a teacher assistant at Fairlawn Lutheran Preschool for two years.
Jeannie has also been involved in several ministries here at St. Hilary including Sunday morning preschool teacher, director of the summer Vacation Bible School "heroes Camp" for five years, adult mentor for the Junior Ambassador's for Life, teacher of Catechesis of the Good Shepherd, Girl Scout Leader, Baptism Greeter, and Eucharistic Minister. She and her husband Kevin have three children.
Email:
jhohlefelder@sthilarychurch.org
Phone:
330-867-1055, ext. 213