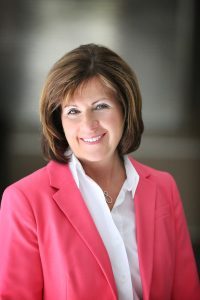 Diane Sarkis, Development Director
Diane joined the Foundation in 2003 as development director, working to raise funds and encourage giving. Diane and her husband George joined the parish in 1990.
As a parishioner, Diane has found a myriad of ways to give back to the church and school. She has served as Secretary of the St. Hilary School Board and President of the Parents' Association.
Diane has also served as the registrar of the St. Hilary Soccer Club and St. Hilary Football, Eighth Grade Graduation Coordinator, Co-Chairman of the Hot Lunch Program, Co-Chairman of the St. Hilary Celebration and member of Parish Council and Finance Council since 2003. Diane and George have 2 sons, Christopher and Ben, who graduated from St. Hilary School.
Email:
d.sarkis@sthilaryfoundation.org
Phone:
330-867-1055 ext. 218