Maureen Capellas, Parish Ministries Coordinator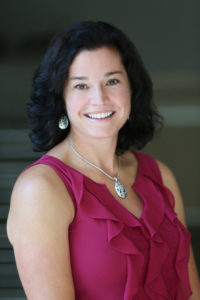 We are happy to welcome Maureen Capellas to St. Hilary as our new Parish Ministries Coordinator. Maureen lives in Silver Lake with her husband Carl and her children Zacharias, age 8, Clare, age 7 and Eleanor, age 3. She is presently a member of Holy Family Parish in Stow. Her son attends Holy Family School and her daughters attend St. Hilary School. Maureen grew up in Lakewood, Ohio and attended St. Luke Grade School, Magnificat High School and DePaul University in Chicago, where she earned a Master of Science degree in Public Services Management and a Bachelor of Arts degree in Sociology.
Maureen is delighted to be back in Summit County working at St. Hilary. She previously worked at Catholic Charities Community Services of Summit County, where she directed various programs including youth ministry, emergency assistance, mentoring and family life education. She is a Nationally Certified Olweus Bullying Prevention Program Trainer and spent the last five years launching and managing its countywide implementation in Stark County schools. Prior to her return to Northeast Ohio, she worked at the University of Chicago Laboratory Schools as the high school Service Learning Coordinator.
Maureen has a passion for connecting people with meaningful service. Her experience has shown her that the relationships built through service can transform the lives of everyone involved and bring us closer to Christ.
Email:
Phone:
330-867-1055 ext. 217