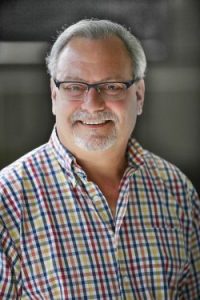 Lou Camerato, Business Manager
Lou is the Business Manager at St. Hilary Parish. He brings over ten years of experience as a Business Manager in non-profit organizations, as well as diverse management and finance experience in the fields of banking, manufacturing, and distributorship industries. Prior to St. Hilary Parish Lou was Business Manager at St. Martha Parish, Akron OH from 2002-2007 and has served on various focus committees with the Diocese of Cleveland.
Lou holds a B.S. Degree in Accounting with a minor in Finance from Central Connecticut State University and also attended Hartford Art School of the University of Hartford.
Lou also has past community involvement experience in the visual arts. He was a board member of the Canton Museum of Art and President of the Canton Artists League. In his spare time, Lou is a visual artist and enjoys spending time with his family, reading and travel.
Email:
Phone:
330-867-1055 ext. 203