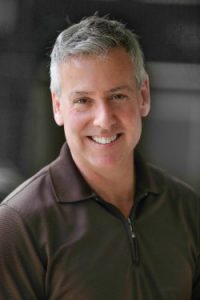 Dave Dettloff, Director of Music and Liturgy
David Dettloff has been with St. Hilary since 2015, he holds a Bachelor of Music Piano Performance from Grand Valley State University in Michigan, a Master of Music in Orchestral Conducting from Bowling Green State University, and completed a Doctoral Fellowship in Orchestral Conducting from the Eastman School of Music in Rochester New York. He has worked in our Diocese since 1997 at Our Lady of Peace in Cleveland, St. Charles Borromeo in Parma, St. Ignatius of Antioch, and the Cathedral of St. John the Evangelist as Assistant Organist. Dave was the Founder/Director (1991) of the Bowling Green Symphony Orchestra, and was the first David Effron scholarship recipient at the Chautauqua Institute, acting as assistant conductor for the College Orchestra. He has guest conducted the Cleveland Contemporary Youth Orchestra, the Perrysburg Symphony, and the Sandusky Symphony.
As Director of Music and Liturgy at St. Hilary, Dave leads our 11:00 am Mass Adult Choir, Hand Bell Choir and our cantor program. He also heads up our Liturgy Planning Team, and assists with weekend liturgy preparation. Please send your announcements to Dave!
Do you have a musical gift to share, or want to contribute to our vibrant worship? Please give him a call!
Email:
Phone:
330-867-1055, ext. 202