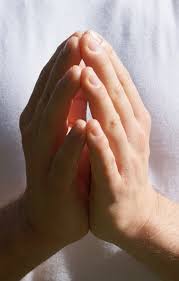 While stewardship activities often focus on talent and treasure, Stewardship of Time is just as important. As Pastor F. Steve Brunovsky explains, "The Stewardship of Time refers to our commitments to grow in our faith through time spent with the Lord in prayer and celebration of the sacraments. Taking an opportunity to reflect on this commitment is a good annual exercise, as it provides a chance to reflect on what we are doing, what we would like to do, and to make a concrete plan to do something to grow in faith.
"Statistics show that people who think about and then write down a specific spiritual commitment are twice as likely to DO IT! Whether it is a commitment to Sunday Mass, Weekday Mass, Weekly Adoration, Daily Rosary, an Annual Retreat, or 15 minutes of Prayer Time each day, your commitment is between you and the Lord. The good news is that any time you spend with the Lord will be greatly rewarding, and will help you grow in faith! That has the power to transform your life! Here are the stories of three parishioners and the ways that they have integrated prayer, a form of Stewardship of Time, into their lives."
Prayer is the beginning of stewardship. Only when we spend time with God in prayer are we spiritually prepared to offer ourselves in service to others and the church. Click the button below to complete the Stewardship of Time Commitment for 2019. Please complete the commitment form by February 22.