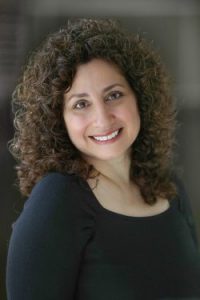 Marie Colaner, Stewardship Minister
As Stewardship Minister, Marie extends a personal welcome to all new parishioners and to anyone interested in learning more about our faith community. She works closely with our many parish ministries and believes that there is a place for absolutely everyone at St. Hilary Church, regardless of age, status, or religious background.
Marie became a part of the St. Hilary community with her husband, Dan, and son, Daniel in 2010 when they enrolled Daniel in Kindergarten at St. Hilary School. Since then, Marie and her family have made St. Hilary Parish their spiritual home. The rich liturgical environment and countless opportunities to grow closer to Christ through worship, faith formation, and service has literally transformed their lives. Her personal witness to stewardship ultimately called her to this position.
As a parishioner, Marie leads Children's Liturgy of the Word on Sunday mornings, serves as a Cantor, and tends the garden outside of the spiritual center windows with her family as part of the parish Garden Ministry.
Marie looks forward to welcoming you to St. Hilary Parish!
E-mail:
Phone:
(330) 867-1055, ext. 217