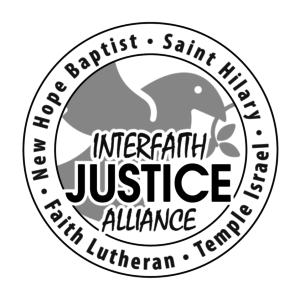 Interfaith Justice Alliance Series on Trauma 2021
Moving from Trauma to Healing
This year's Interfaith Justice Series focuses on trauma and healing. Could any topic be timelier? In the past 12 months we have faced a global pandemic and the significant, unexpected loss of life caused by the Covid-19 virus. Add to that mandated isolation, economic collapse, civil unrest fueled by racism, divisive national politics, a disputed election and, most recently, the invasion of the U.S. Capital by extremists intent on overturning that election. Each traumatic event generates multiple stressors that impact all; sadly, though, some suffer more than others.
Moving from trauma to healing is essential. In this year's Series, varied trauma-producing circumstances will be highlighted, and options discussed, to uncover the path to healing.