Join us for our Gaudete Sunday Concert!
December 15 at 7 p.m.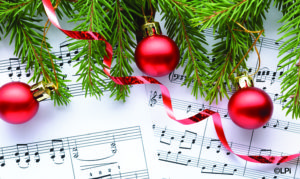 The choirs of St. Hilary and instrumentalists will present a Gaudete Sunday Evening of Prayer on Sunday, December 15 at 7 p.m. in the church. There will be inspirational seasonal music of Advent and Christmas as well as scripture shared by our lectors. Please join us after the concert for a reception in the Gathering Area. Prepare your heart for the coming of the Lord through Word and song!