Catholics Returning Home Prayer & Support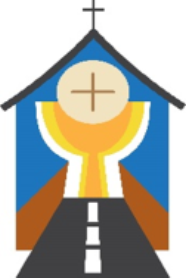 Our new CRH Prayer and Support small group ministry is available as a follow-up to Terrie Baldwin's presentation on Sept. 9, 2018, based in part on Brandon Vogt's book Return: How to Draw Your Child Back to the Church.  Intended for those who attended Terrie's presentation, which outlined techniques in the book by Brandon Vogt, small groups are scheduled throughout the week for directed prayer for a child or for anyone on our hearts who was raised Catholic but has lost their faith.  Participants will learn how to "stand in the gap" in prayer for their loved ones. Prayer will be followed by an opportunity to share and discuss per the needs of the group.  Feel free to just participate in prayers at the beginning of each meeting or to stay for the entire session. Weekly meetings will begin on the following days and times:
Tuesday, Oct. 16th    7:00-8:30 pm  Spiritual Center, Lower Level Conference Room
Thursday, Oct. 18th  1:00-1:30 pm    Spiritual Center, Sacred Heart Library
Friday, Oct. 19th       10:30-Noon    Spiritual Center, Lower Level Conference Room
If you attended Terrie Baldwin's presentation and have not already signed up for a small prayer group, click here to sign up!
Didn't attend Terrie Baldwin's presentation?  Make an appointment to view the power point and learn about what to do and what not to do, as outlined in Brandon Vogt's book, as well as the importance of prayer on behalf of our loved one. Just e-mail ministry leader Michele Mills, mt4@uakron.edu, or text her at 330-612-2139.