CATHOLICS RETURNING HOME BEGINS THIS WEEK!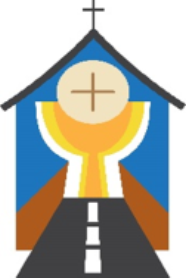 Are you considering renewing your relationship with the Catholic Church? Come experience the abundant love and mercy of our heavenly Father! No matter how long you've been away, no matter what the reason, no matter what you have or have not done, please join us for informal sessions and an update on the Catholic faith over six, consecutive Monday evenings, 7-8:30 p.m., beginning April 16 in the Sacred Heart Library (Rear Entrance of the Spiritual Center, Parish Offices).
Come for all or part of the series! Topics include:  
April 16: Sharing Our Stories
April 23: Sharing Stories of Faith
April 30 : All About the Mass
May 7: Reconciliation: Why Bother?
May 14: Pope Francis and the Church Today
May 21: The Creed: What Catholics Really Believe
Discussion topics or their order may be changed in response to the needs of participants. For more details, contact us at church@sthilarychurch.org or 330-867-1055.