REBOOT! with Chris Stefanick
Wednesday, February 6, 2019 – 7-9:15 p.m.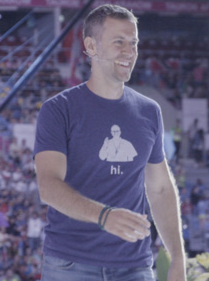 Are you longing for more? Do you want to experience your faith – and live your life – more deeply? Then don't miss YOUR REBOOT event with internationally acclaimed speaker, Chris Stefanick. The evening will center around a practical exploration and understanding of our faith, and all the ways it's meant to impact our lives, including: prayer and spirituality, work, dating, marriage, parenting, health and more. Over the past decade, Chris has established himself worldwide to millions of people with a unique ability to make the core of the Gospel come alive. Come and deepen your understanding of His plan for your life, and gain a new passion to live the life God created for you.
Tickets are available NOW for $22 per person: Order online at reallifecatholicevents.formstack.com/forms/fairlawn_oh or in the parish office.
Watch these videos from Chris Stefanick!